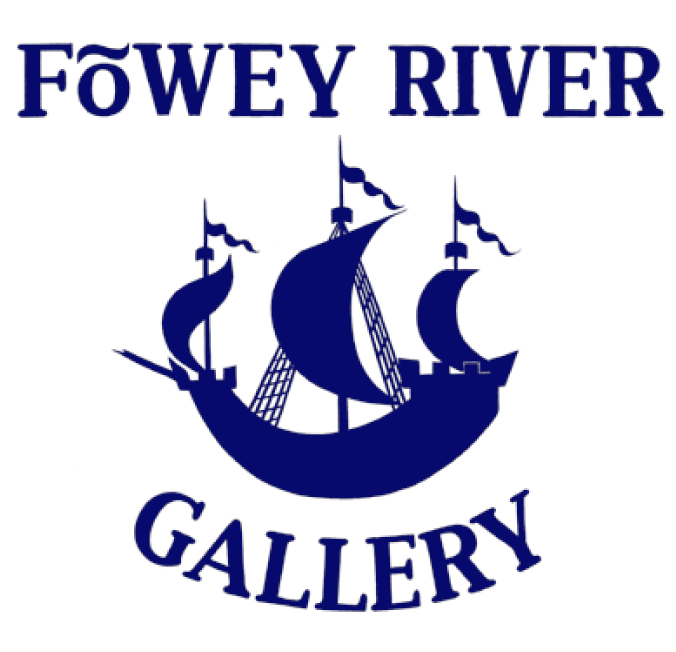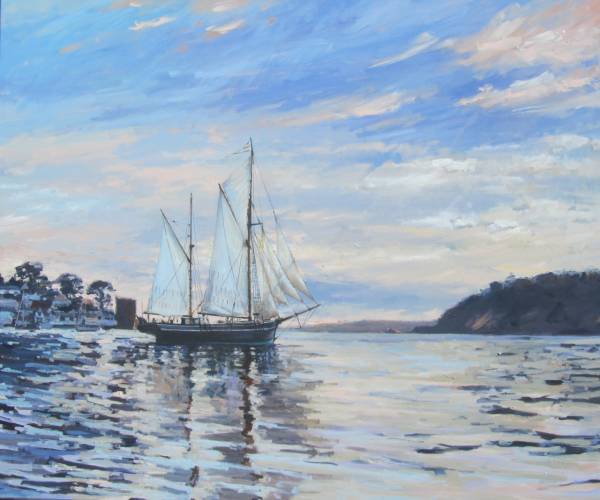 EXHIBITION
JILL HUDSON

JILL HUDSON - 6TH TO 20TH JULY 2019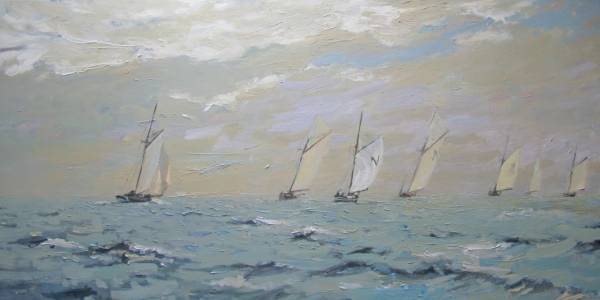 Mist and Sail - Oil on Canvas, Painting , measuring 50 x 100 cm (H x W) £985

Regular visitors to the Gallery will be familiar with Jill's eyerncatching paintings of Pilot Cutters and Falmouth Working Boats, often depicted sailing in the Fowey Estuary. She has sailed extensively on these traditional boats and captures them brilliantly in this, her latest body of work.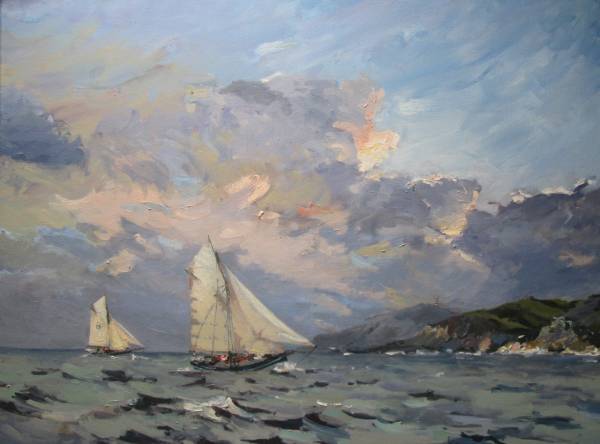 Catching the Sun - Oil on Canvas, Painting , measuring 60 x 80 cm (H x W) £945

Cover - Evening Reflections - Oil on Canvas, Painting , measuring 100 x 120 cm (H x W)

Item is Sold
JILL HUDSON - 6TH TO 20TH JULY 2019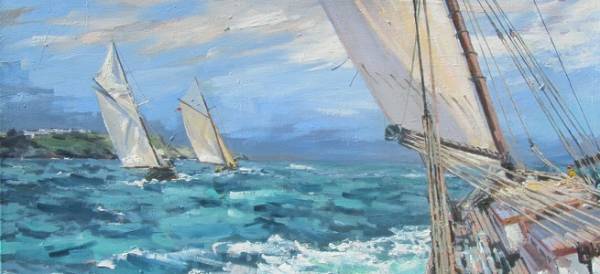 Wetting the Decks - Oil on Canvas, Painting , measuring 40 x 80 cm (H x W) £765

About the Artists

JILL HUDSON is a graduate of Falmouth College of Arts. During her degree she studied for three months at the Accademia di Belli Art in Venice. In 2005 she travelled as Expedition Artist with Raleigh International in Chile and was able to work with the expedition members and to explore with them different art forms and local traditional crafts. She is a gig rower and sails regularly on pilot cutters, the vessels themselves often forming the inspiration for her painting. As an artist she is interested in depicting the beauty of the inconsequential moment - a shaft of light across a bay, a shadow rippling on the water.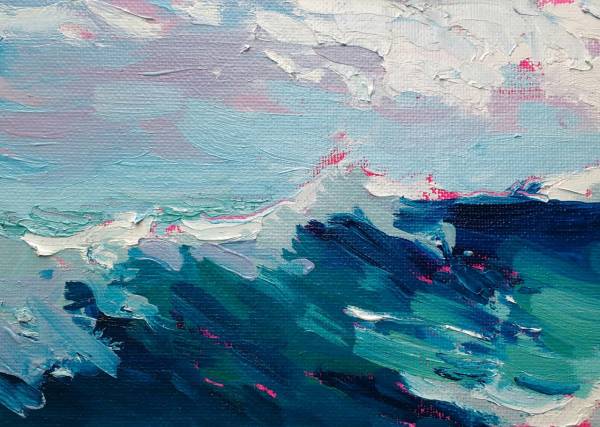 The Sea - Oil on Canvas, Painting , measuring 13 x 18 cm (H x W) framed 19 x 24 cm £195

JILL HUDSON - 6TH TO 20TH JULY 2019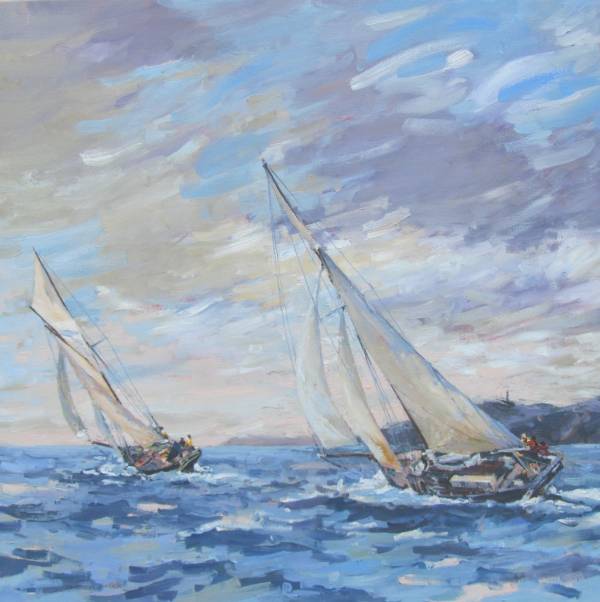 Racing Hard - Oil on Canvas, Painting , measuring 60 x 60 cm (H x W)

Item is Sold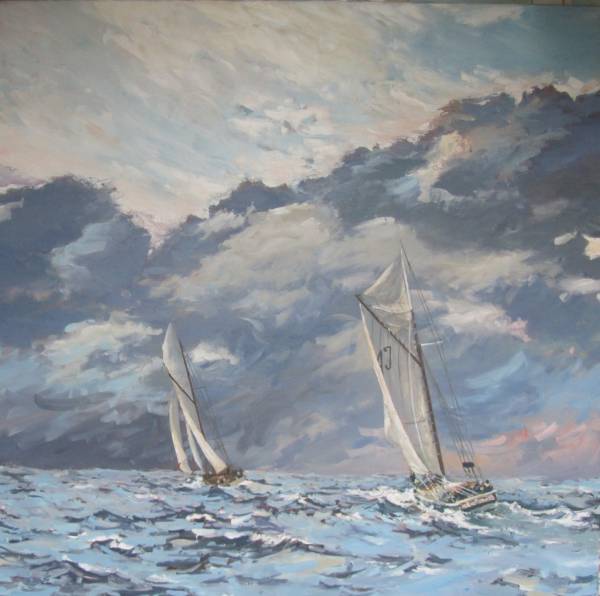 A Brisk Sail Out - Oil on Canvas, Painting , measuring 100 x 100 cm (H x W)

Item is Sold



JILL HUDSON - 6TH TO 20TH JULY 2019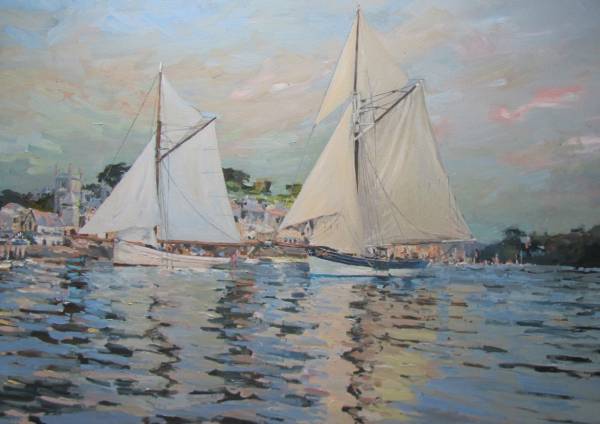 Gliding Out, Polly Agatha and Amelie Rose - Oil on Canvas, Painting , measuring 70 x 100 cm (H x W)

Item is Sold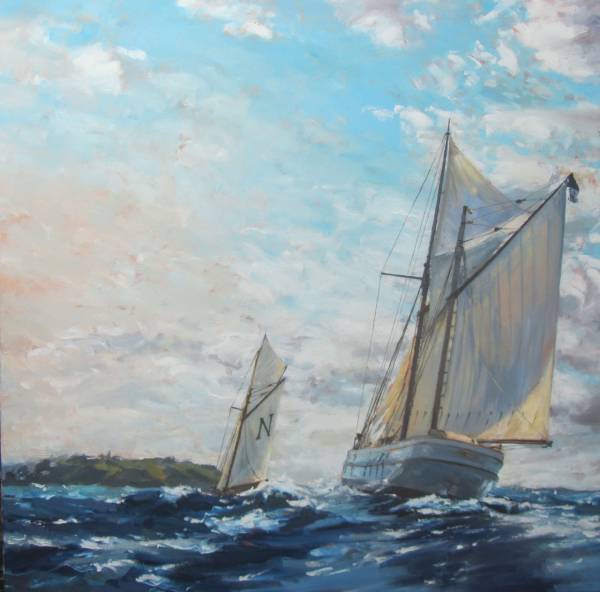 Mascotte and Irene - Oil on Canvas, Painting , measuring 100 x 100 cm (H x W)

Item is Sold



JILL HUDSON - 6TH TO 20TH JULY 2019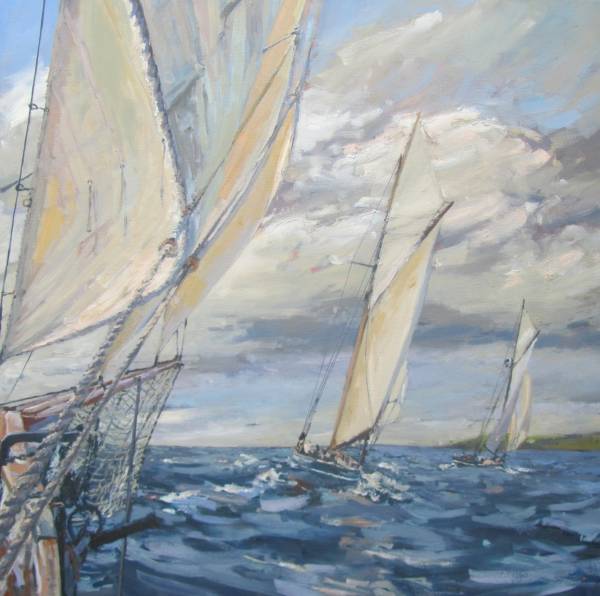 Port Tack - Oil on Canvas, Painting , measuring 80 x 80 cm (H x W)

Item is Sold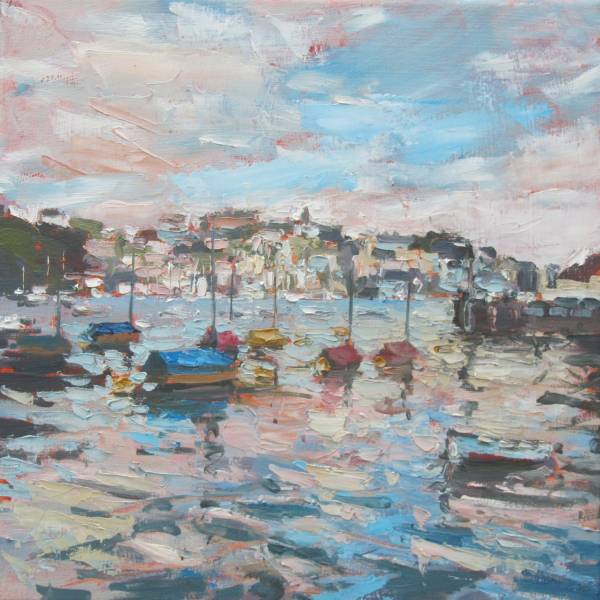 Moorings - Oil on Canvas, Painting , measuring 30 x 30 cm (H x W)

Item is Sold



JILL HUDSON - 6TH TO 20TH JULY 2019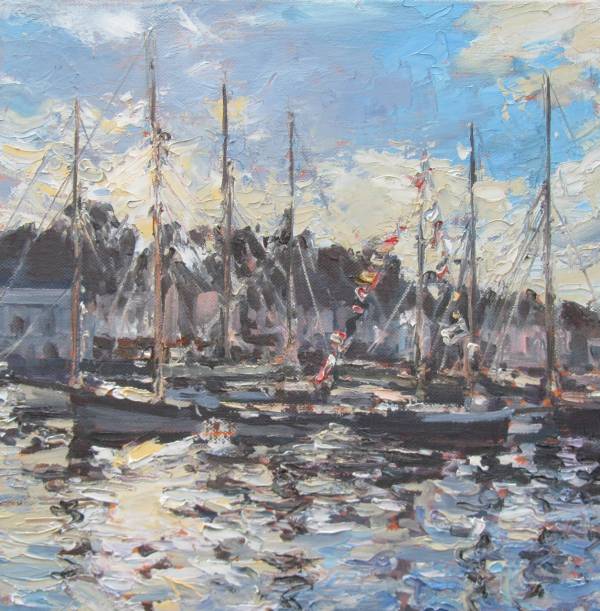 On the Pontoon - Oil on Canvas, Painting , measuring 30 x 30 cm (H x W)

Item is Sold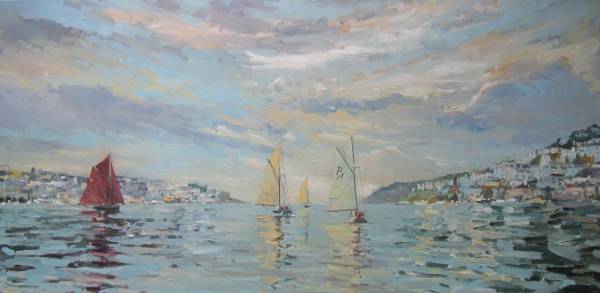 Race Day - Oil on Canvas, Painting , measuring 50 x 100 cm (H x W)

Item is Sold



JILL HUDSON - 6TH TO 20TH JULY 2019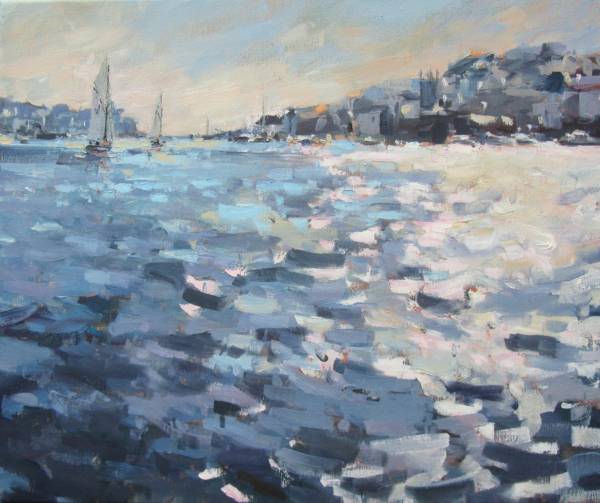 Evening Light - Oil on Canvas, Painting , measuring 50 x 60 cm (H x W)

Item is Sold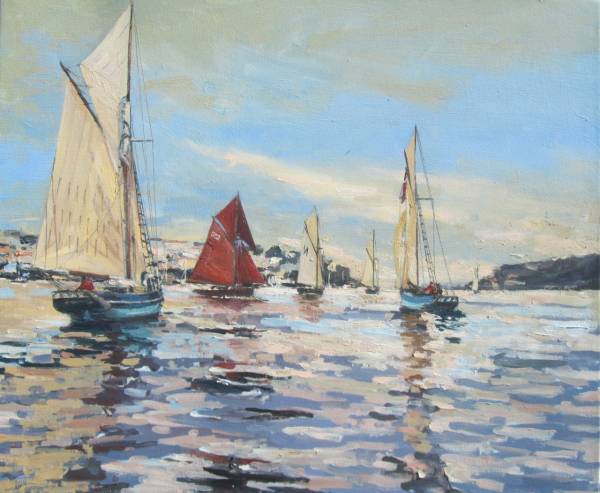 Sailing Out - Oil on Canvas, Painting , measuring 51 x 60 cm (H x W)

Item is Sold



JILL HUDSON - 6TH TO 20TH JULY 2019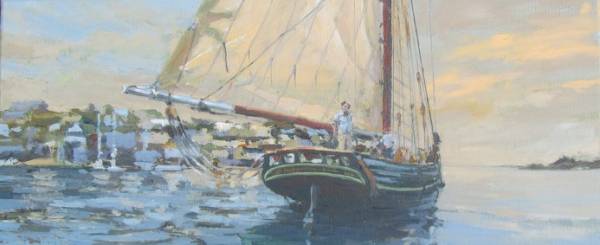 Waiting for the Wind - Oil on Canvas, Painting , measuring 30 x 60 cm (H x W)

Item is Sold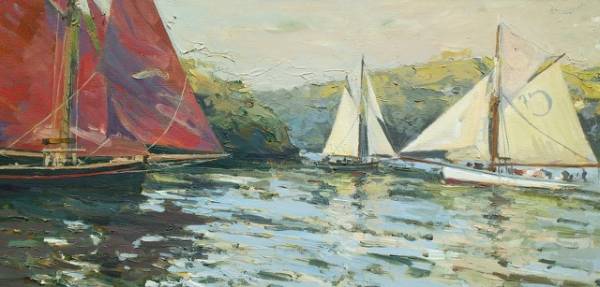 The Classics - Oil on Canvas, Painting , measuring 30 x 60 cm (H x W)

Item is Sold



JILL HUDSON - 6TH TO 20TH JULY 2019
Coming In, Going Out - Oil on Canvas, Painting , measuring 100 x 100 cm (H x W)

Item is Sold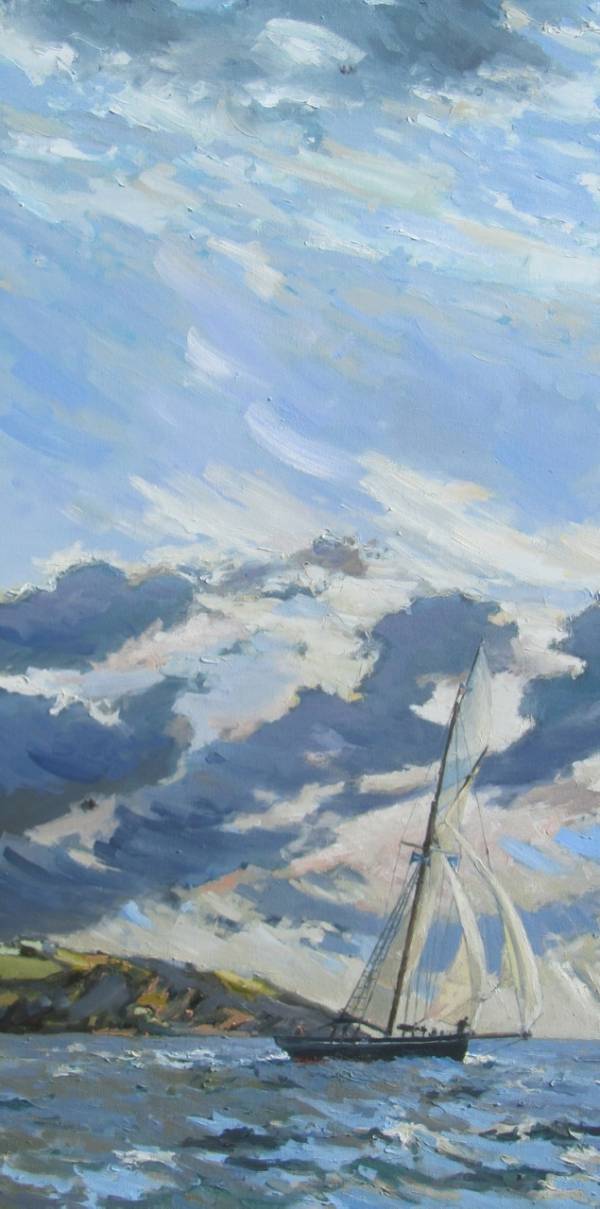 Mascotte - Oil on Canvas, Painting , measuring 100 x 50 cm (H x W)

Item is Sold



JILL HUDSON - 6TH TO 20TH JULY 2019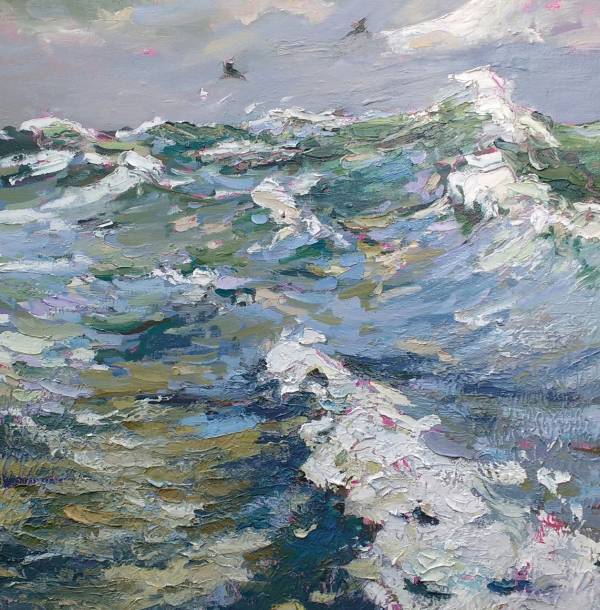 Sea and Seagulls - Oil on Canvas, Painting , measuring 50 x 50 cm (H x W)

Item is Sold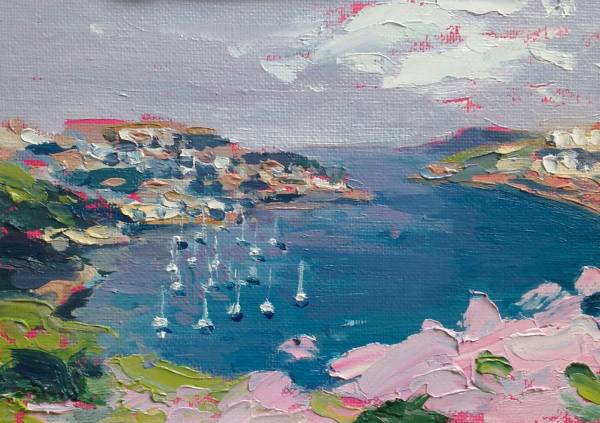 Safe Harbour - Oil on Canvas, Painting , measuring 13 x 18 cm (H x W) framed 19 x 24 cm

Item is Sold