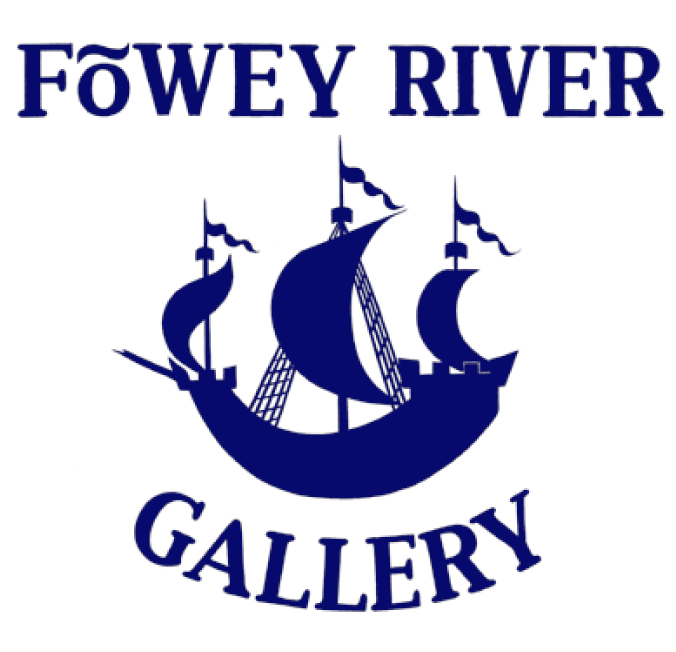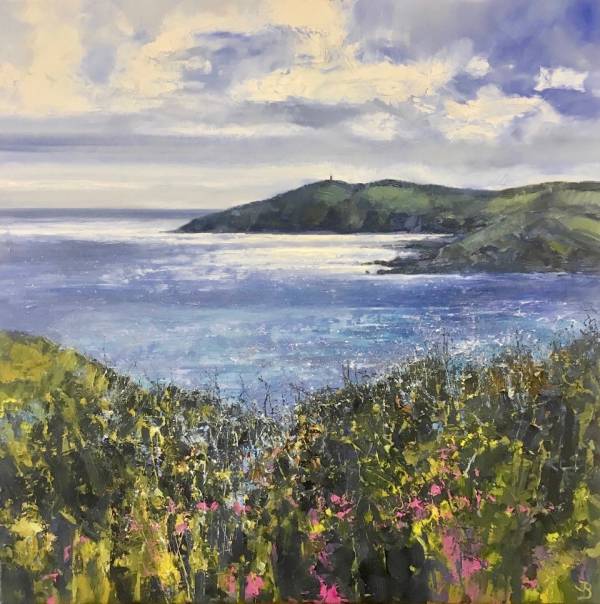 EXHIBITION
JOHN BRENTON

JOHN BRENTON - 1ST TO 15TH DECEMBER 2018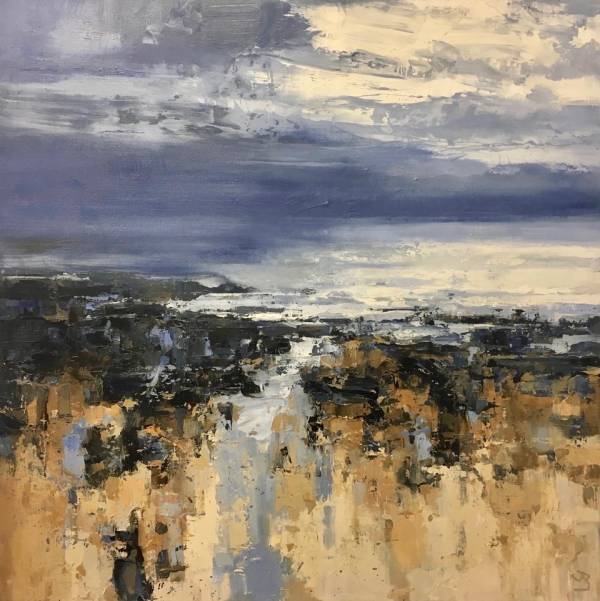 Shimmering September Light - Oil on Canvas, Painting , measuring 61 x 61 cm (H x W) framed 81 x 81 cm

Item is Sold

JB

Remarkably this will be the eighteenth successive year that we have hosted a solo exhibition with John. During that time he has established himself as a leading contemporary land and seascape artist and has exhibited at both the Royal Academy Summer Exhibition and with the Royal Society of British Artists. Painting en plein air, John can often be found battling the elements on a Cornish cliff top or dodging the incoming tide as he works to capture a scene. Predominantly working in oils, he employs a technique that uses both palette knife and brush. This gives his work a richly textured, vibrant style, so full of energy that it transports you to these evocative locations.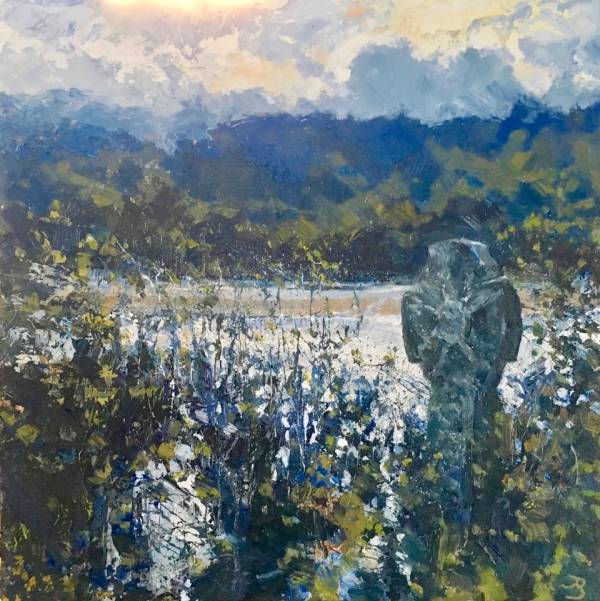 Celtic Cross, St Winnow - Oil on Board, Painting , measuring 31 x 31 cm (H x W) framed 51 x 51 cm

Item is Sold

JB

Cover - Toward the Distant Daymark - Oil on Canvas, Painting , measuring 61 x 61 cm (H x W) framed 81 x 81 cm

Item is Sold

JB
JOHN BRENTON - 1ST TO 15TH DECEMBER 2018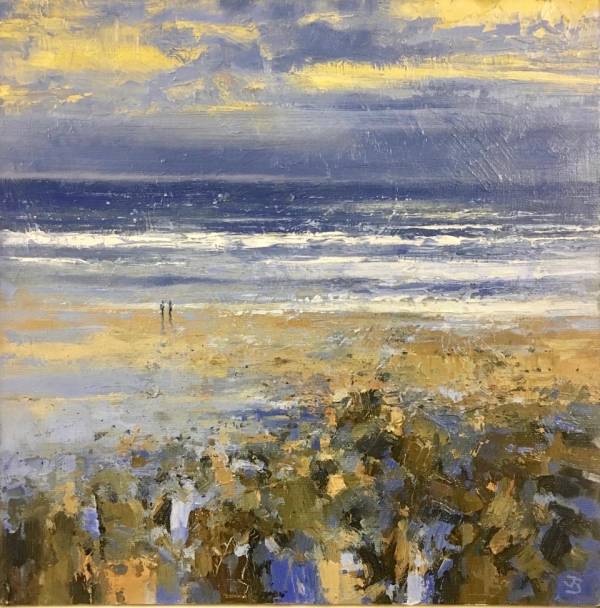 Beach Encounter III - Oil on Board, Painting , measuring 31 x 31 cm (H x W) framed 51 x 51 cm

Item is Sold

JB

About the Artists

JOHN BRENTON was born in 1964 and grew up in the Cornish village of Nanpean. He was encouraged from an early age to develop his creative talents, which eventually led to an honours degree in creative arts from Manchester University. All his spare moments were directed to meeting the challenge of painting the awe-inspiring beauty of the Cornish coastline, sea, sky and seashore. These are the inspirational symbols of many painters, but John tries for that extra dimension of the given moment. He begins his work at the spot that fires his interest and works quickly to capture as much as is fleetingly possible. After more work in his studio he will return to the spot with his canvas to make the important final touches.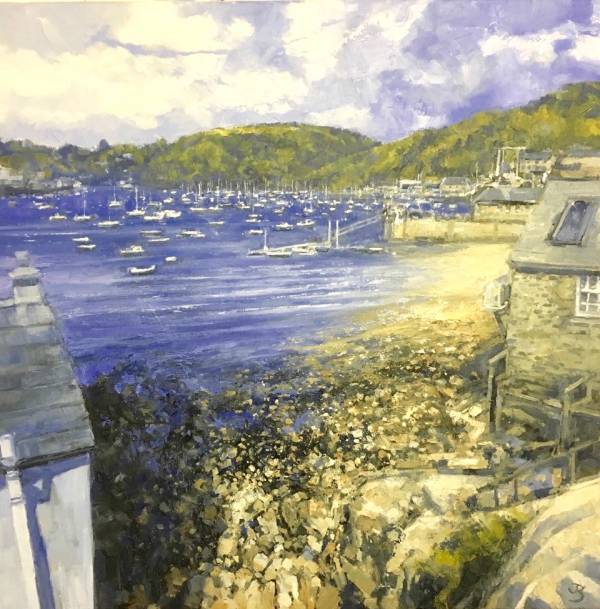 Looking Out from Polruan - Oil on Canvas, Painting , measuring 61 x 61 cm (H x W) framed 81 x 81 cm

Item is Sold

JB

JOHN BRENTON - 1ST TO 15TH DECEMBER 2018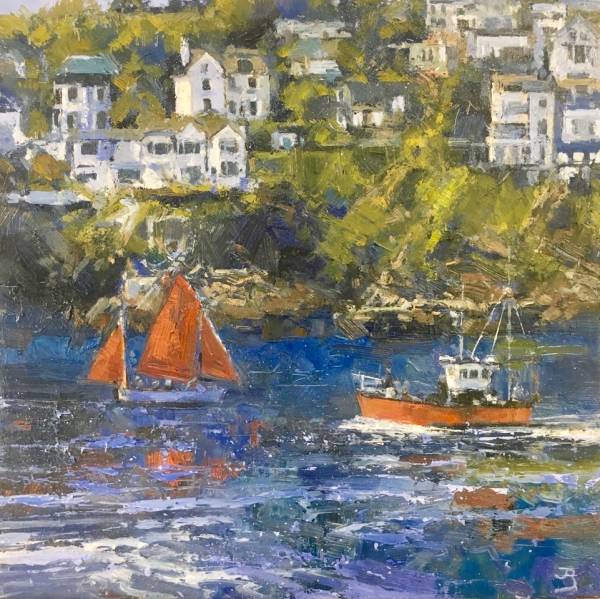 Red Sails and Fishing Boat, Fowey - Oil on Board, Painting , measuring 36 x 36 cm (H x W) framed 56 x 56 cm

Item is Sold

JB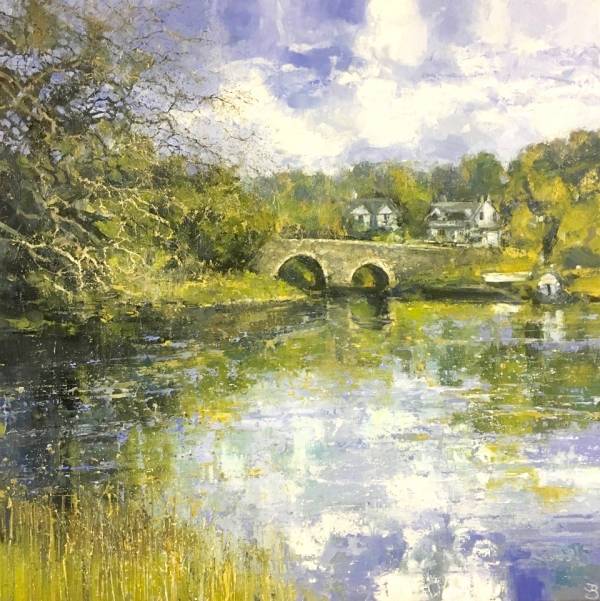 Lerryn Bridge - Oil on Canvas, Painting , measuring 59 x 59 cm (H x W) framed 80 x 80 cm

Item is Sold

JB

JOHN BRENTON - 1ST TO 15TH DECEMBER 2018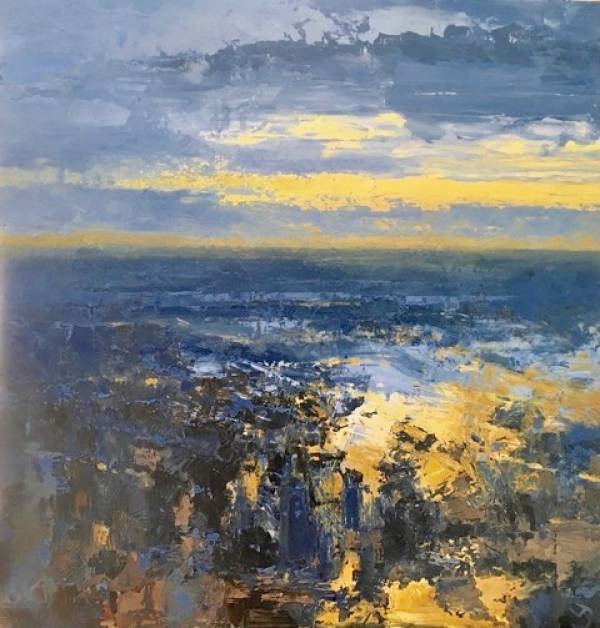 Sennen Setting Sun - Oil on Canvas, Painting , measuring 47 x 45 cm (H x W) framed 67 x 65 cm

Item is Sold

JB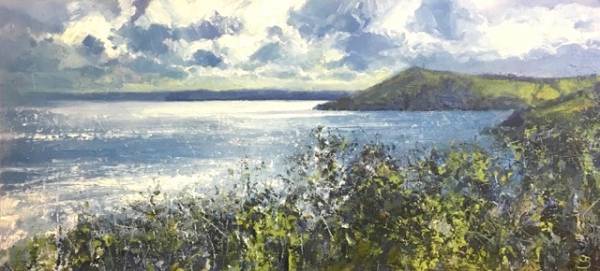 Towards Gribbin Head from Polruan - Oil on Board, Painting , measuring 23 x 51 cm (H x W) framed 41 x 69 cm

Item is Sold

JB

JOHN BRENTON - 1ST TO 15TH DECEMBER 2018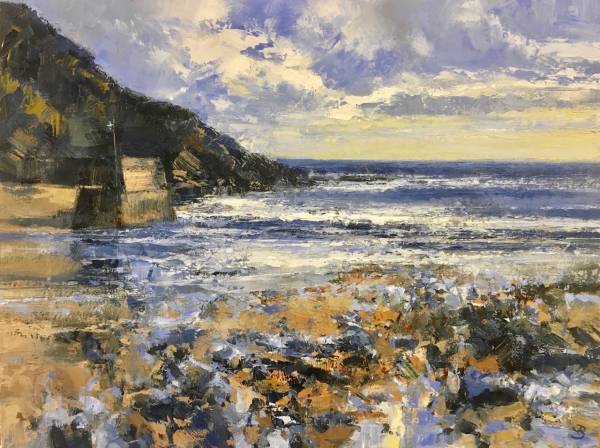 Polkerris and St Pirran Flag - Oil on Board, Painting , measuring 31 x 41 cm (H x W) framed 51 x 61 cm

Item is Sold

JB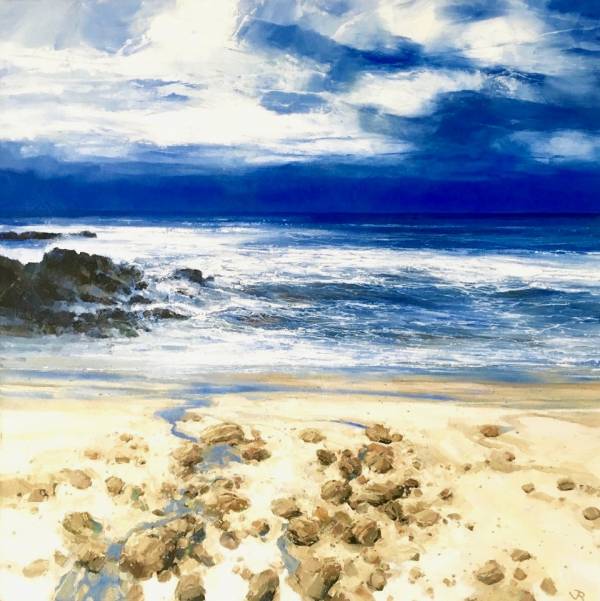 Stream Meets Ocean - Oil on Canvas, Painting , measuring 86 x 86 cm (H x W) framed 107 x 107 cm

Item is Sold

JB

JOHN BRENTON - 1ST TO 15TH DECEMBER 2018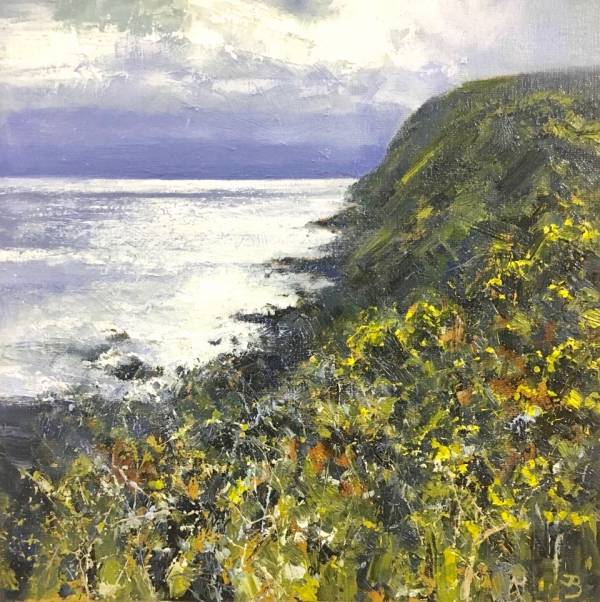 Light over Dodman Point - Oil on Board, Painting , measuring 31 x 31 cm (H x W) framed 51 x 51 cm

Item is Sold

JB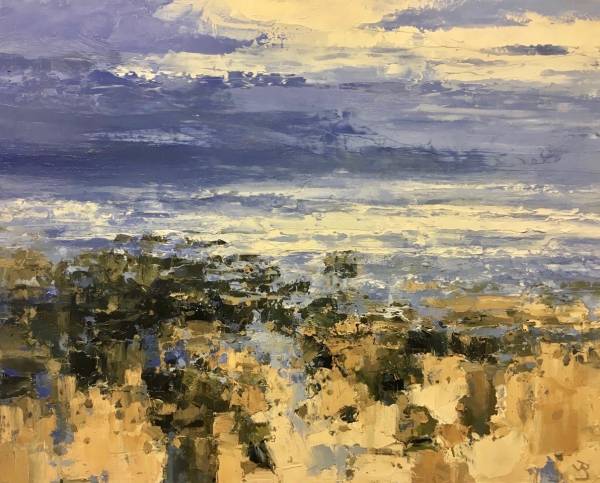 Cornish Sand and Surf - Oil on Board, Painting , measuring 41 x 51 cm (H x W) framed 61 x 71 cm

Item is Sold

JB

JOHN BRENTON - 1ST TO 15TH DECEMBER 2018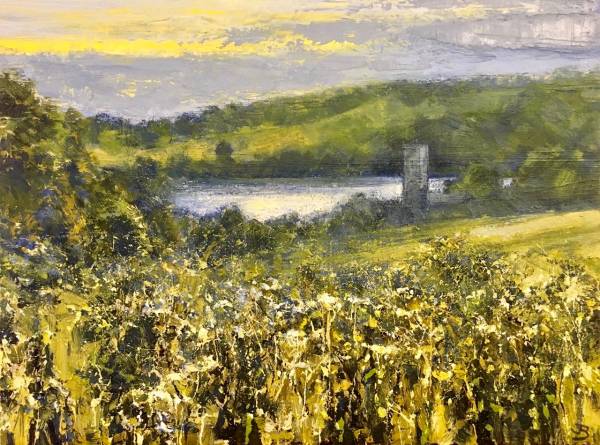 Church at St Winnow - Oil on Board, Painting , measuring 31 x 41 cm (H x W) framed 51 x 61 cm

Item is Sold

JB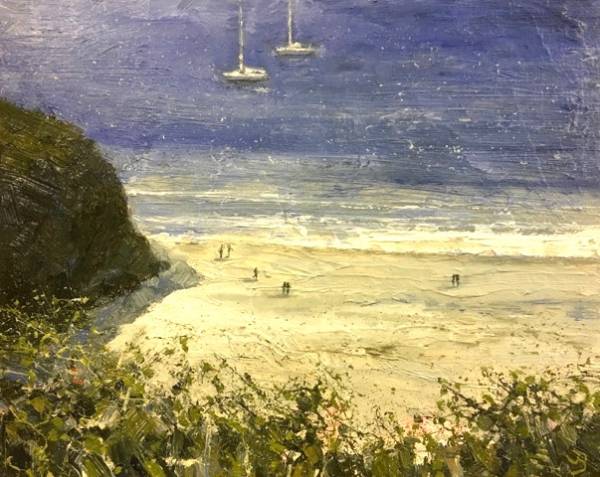 Yachts Moored at Great Lantic - Oil on Board, Painting , measuring 20 x 25 cm (H x W) framed 38 x 43 cm

Item is Sold

JB

JOHN BRENTON - 1ST TO 15TH DECEMBER 2018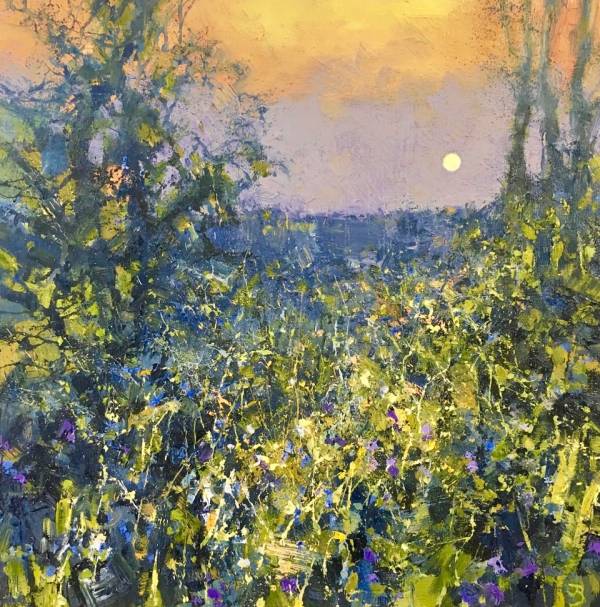 Gorran Sunset - Oil on Board, Painting , measuring 31 x 31 cm (H x W) framed 51 x 51 cm

Item is Sold

JB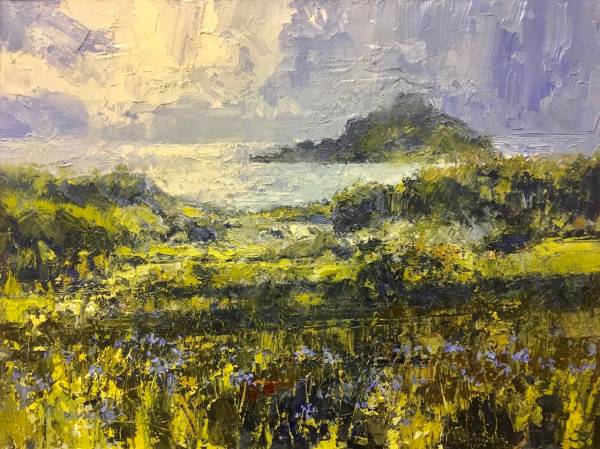 St Michaels Mount from Varfell - Oil on Board, Painting , measuring 41 x 51 cm (H x W) framed 61 x 71 cm

Item is Sold

JB

JOHN BRENTON - 1ST TO 15TH DECEMBER 2018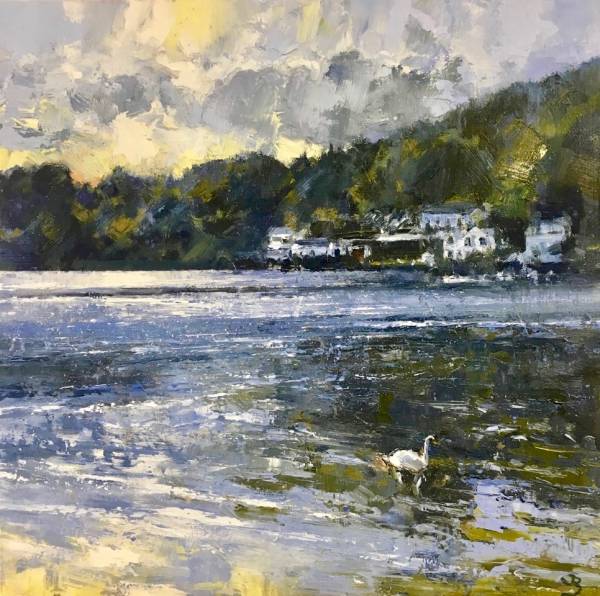 Lerryn Swan - Oil on Board, Painting , measuring 36 x 36 cm (H x W) framed 56 x 56 cm

Item is Sold

JB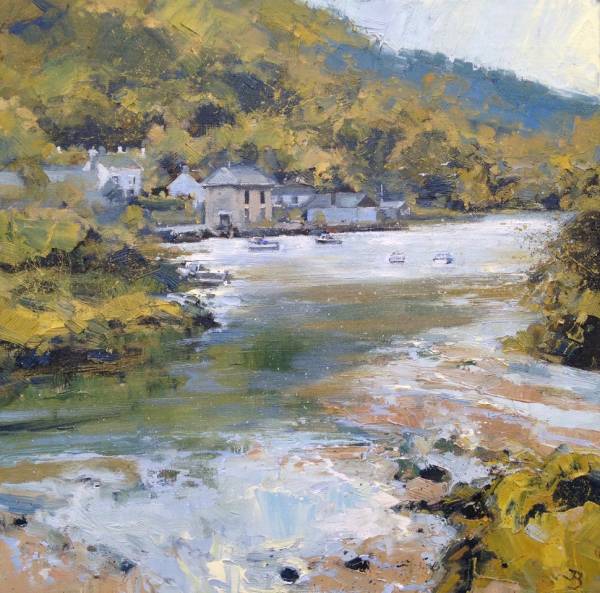 Rising Tide at Lerryn - Oil on Board, Painting , measuring 39 x 39 cm (H x W) framed 59 x 59 cm

Item is Sold

JB

JOHN BRENTON - 1ST TO 15TH DECEMBER 2018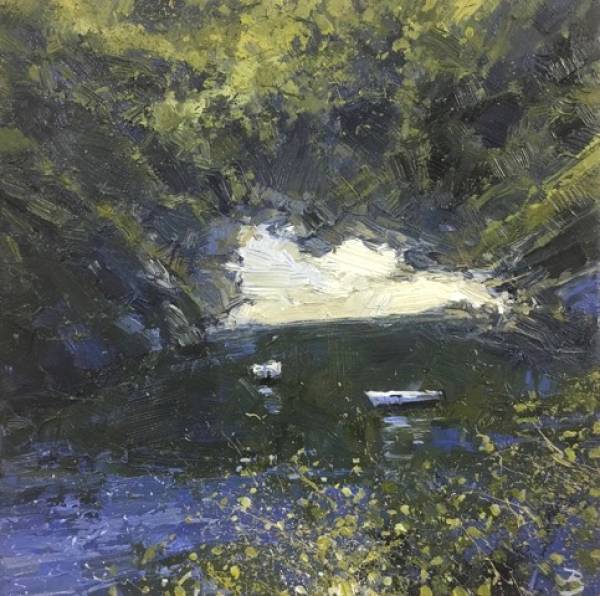 Little Beach, Pont Pill - Oil on Board, Painting , measuring 20 x 20 cm (H x W) framed 38 x 38 cm

Item is Sold

JB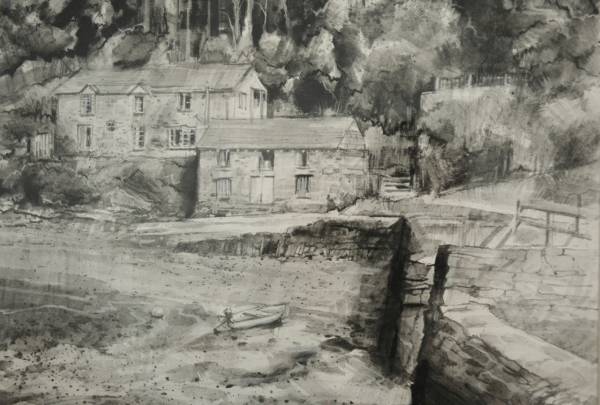 Pont Pill Cottages II - Charcoal on Paper, Painting , measuring 20 x 26 cm (H x W) framed 40 x 45 cm

Item is Sold

JB