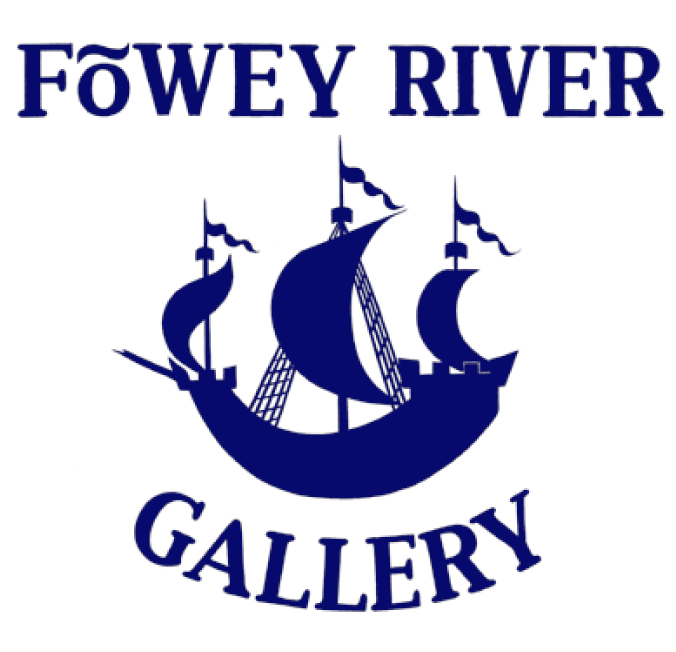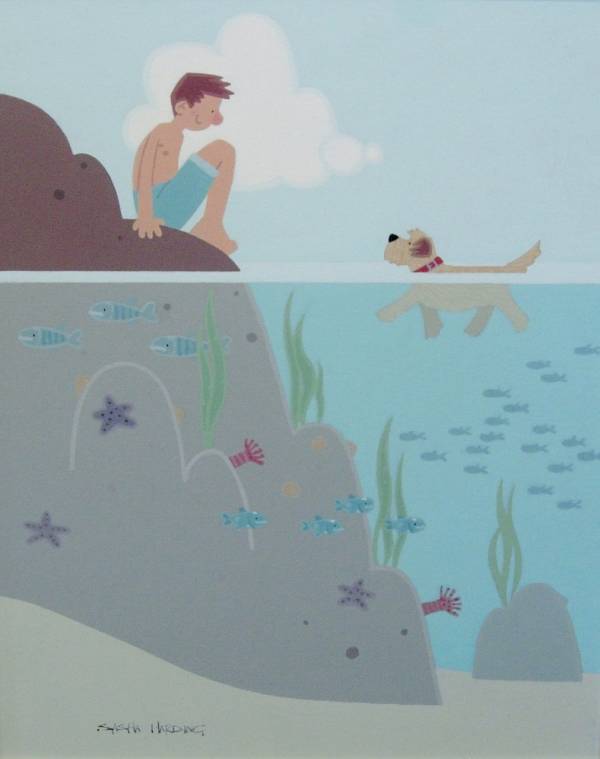 EXHIBITION
SASHA HARDING

SASHA HARDING - 26TH AUGUST TO 9TH SEPTEMBER 2017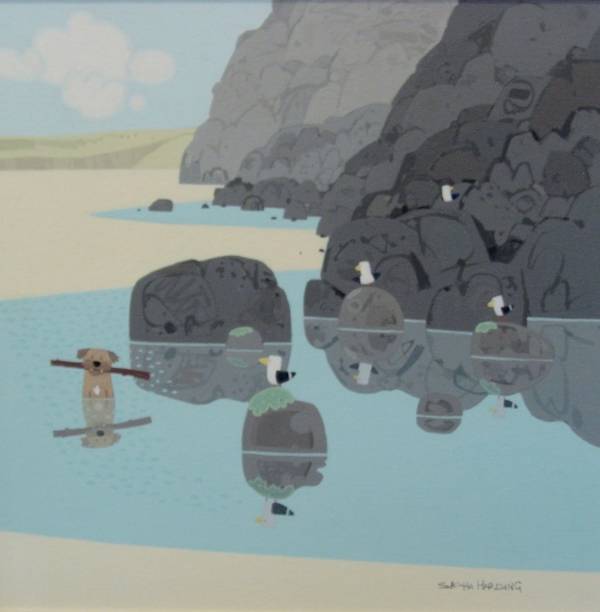 A Stick and a Dip - Acrylic on Board, Painting , measuring 42 x 42 cm (H x W) framed 54 x 54 cm

Item is Sold



THE SOUTH WEST COASTAL PATH REVISITED. Several years ago, Sasha and her reluctant Ridgeback Jess, walked the entire length of the South West Coastal Path. Her tales from this epic journey were subsequently published in her book "A Brush with the Coast". Such was the impact of this journey on Sasha, that she has now revisited the Cornish section of this walk and painted this beautiful new series of work, featuring her favourite scenes as only she can portray them. THE PAINTINGS IN THIS EXHIBITION WILL BE FEATURED ON OUR WEBSITE FROM SUNDAY 6TH AUGUST AND WILL BE AVAILABLE TO PURCHASE FROM THAT DAY.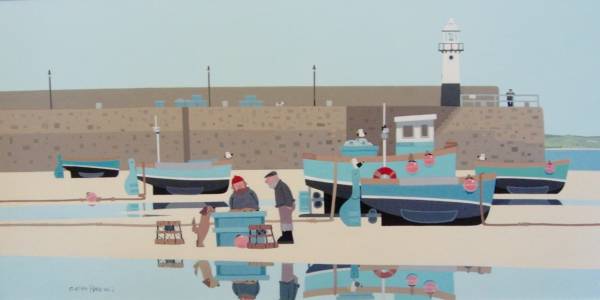 St. Ives Fishermen - Acrylic on Canvas, Painting , measuring 49 x 100 cm (H x W) framed 61 x 112 cm

Item is Sold



Cover - Come on In - Acrylic on Board, Painting , measuring 49 x 40 cm (H x W) framed 61 x 52 cm

Item is Sold
SASHA HARDING - 26TH AUGUST TO 9TH SEPTEMBER 2017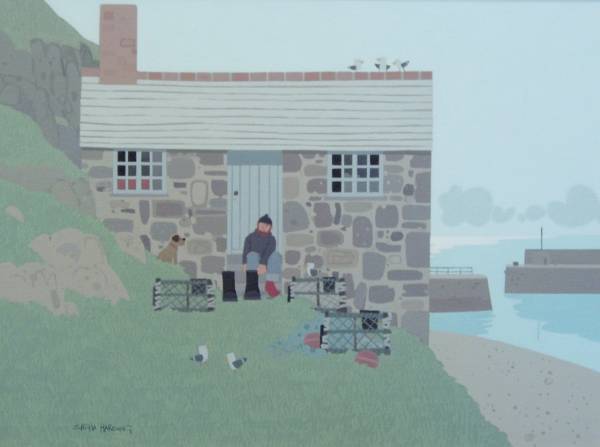 Red Socks, Mullion Cove - Acrylic on Canvas, Painting , measuring 45 x 60 cm (H x W) framed 57 x 72 cm

Item is Sold



About the Artists

SASHA HARDING grew up in Dorset near the sea. She sold her first painting at the age of fourteen when she and her elder sister Sophie held an impromptu show in the sitting room of their family home. Two of Sasha's grandparents were artists and Jeka Kemp, a well-known post impressionist painter, was a great aunt whose sketch books the children were allowed to play with. Sasha settled in Cornwall after completing her degree in Fine Art at Falmouth and continues to draw her inspiration from the seashore and local life. Her sense of the absurd sparkles irrepressibly through her work, but the lasting impression is one of great affection for her subject.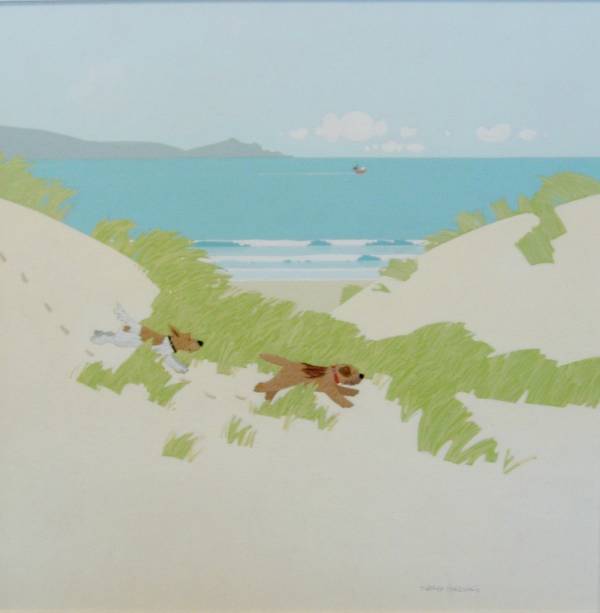 Race, Gwithian Dunes - Acrylic on Canvas, Painting , measuring 60 x 60 cm (H x W) framed 72 x 72 cm

Item is Sold



SASHA HARDING - 26TH AUGUST TO 9TH SEPTEMBER 2017

The Banjo Pier, Looe - Acrylic on Canvas, Painting , measuring 40 x 100 cm (H x W) framed 52 x 112 cm

Item is Sold




Fishing Porth Kidney - Acrylic on Canvas, Painting , measuring 40 x 100 cm (H x W) framed 52 x 112 cm

Item is Sold



SASHA HARDING - 26TH AUGUST TO 9TH SEPTEMBER 2017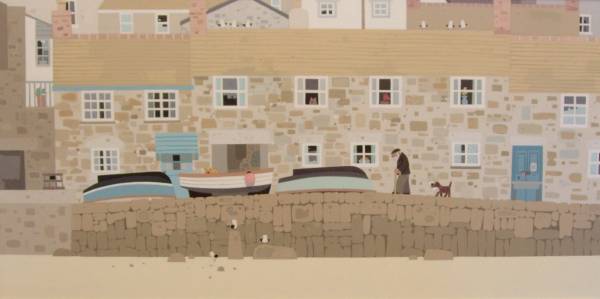 Mousehole Rush Hour - Acrylic on Canvas, Painting , measuring 49 x 100 cm (H x W) framed 61 x 112 cm

Item is Sold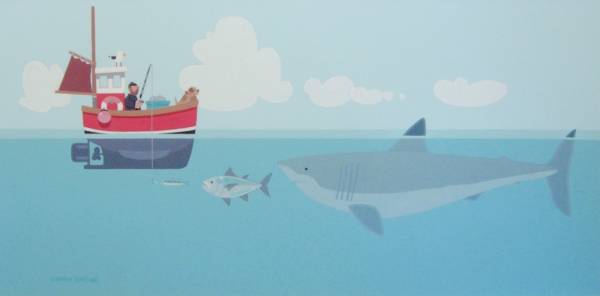 We are going to need a Bigger Boat - Acrylic on Canvas, Painting , measuring 49 x 100 cm (H x W) framed 61 x 112 cm

Item is Sold



SASHA HARDING - 26TH AUGUST TO 9TH SEPTEMBER 2017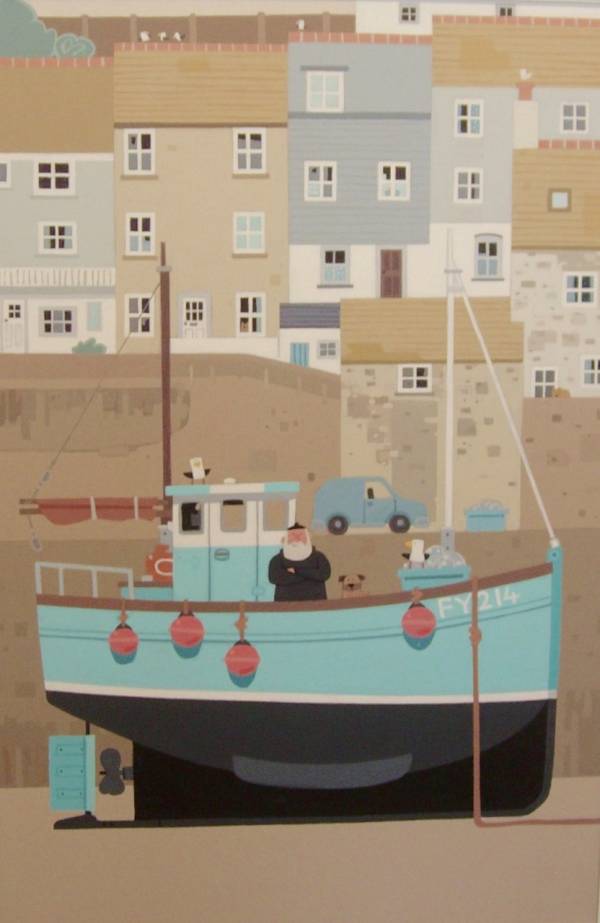 Mevagissy Fisherman - Acrylic on Canvas, Painting , measuring 76 x 49 cm (H x W) framed 88 x 61 cm

Item is Sold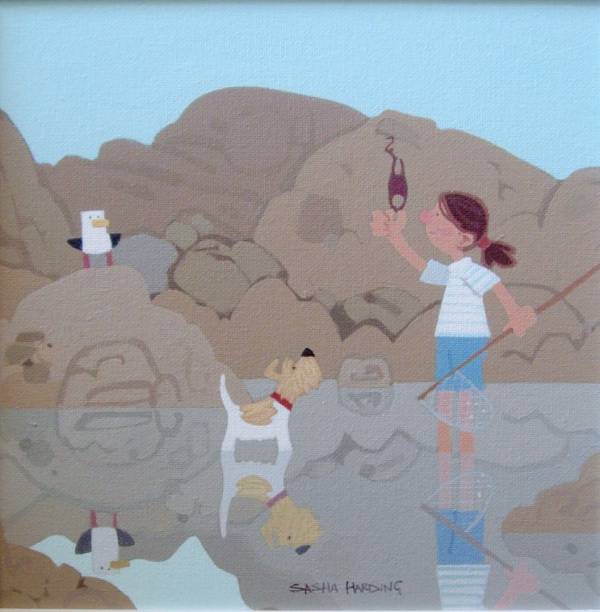 The Mermaid`s Purse - Acrylic on Board, Painting , measuring 25 x 25 cm (H x W) framed 37 x 37 cm

Item is Sold



SASHA HARDING - 26TH AUGUST TO 9TH SEPTEMBER 2017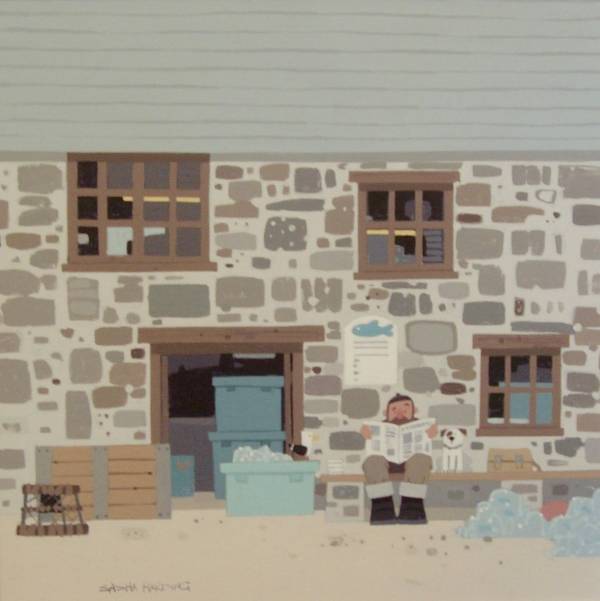 Morning Paper, Cadgwith - Acrylic on Board, Painting , measuring 30 x 30 cm (H x W) framed 42 x 42 cm

Item is Sold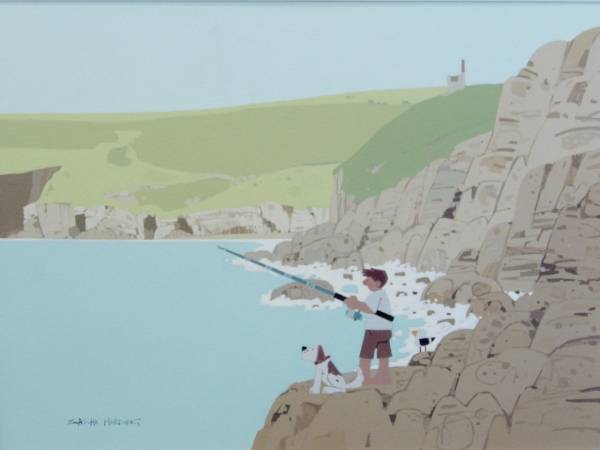 Tight LInes - Acrylic on Canvas, Painting , measuring 45 x 60 cm (H x W) framed 57 x 72 cm

Item is Sold



SASHA HARDING - 26TH AUGUST TO 9TH SEPTEMBER 2017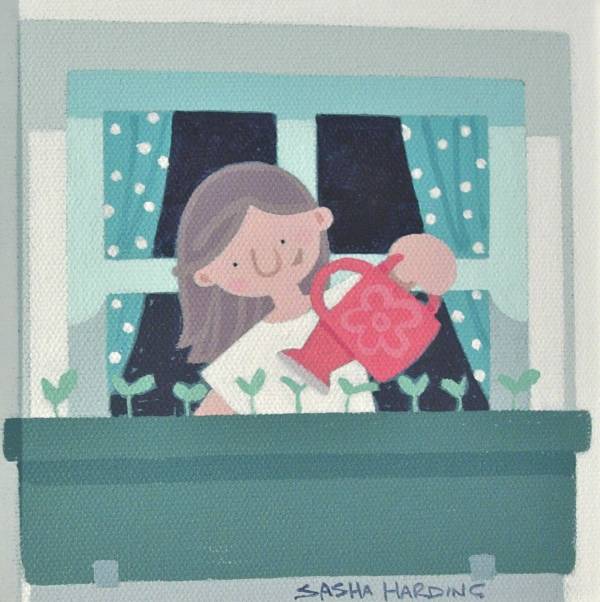 From Tiny Seedlings - Acrylic on Canvas, Painting , measuring 14 x 13 cm (H x W) framed 25 x 25 cm

Item is Sold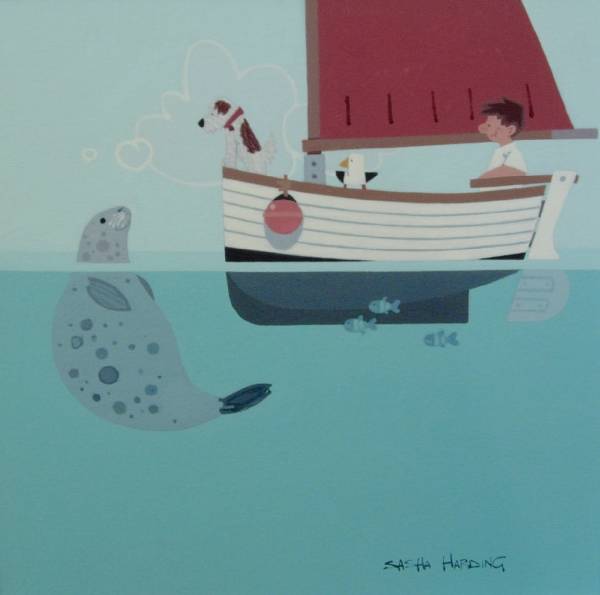 The Seal - Acrylic on Board, Painting , measuring 40 x 40 cm (H x W) framed 52 x 52 cm

Item is Sold



SASHA HARDING - 26TH AUGUST TO 9TH SEPTEMBER 2017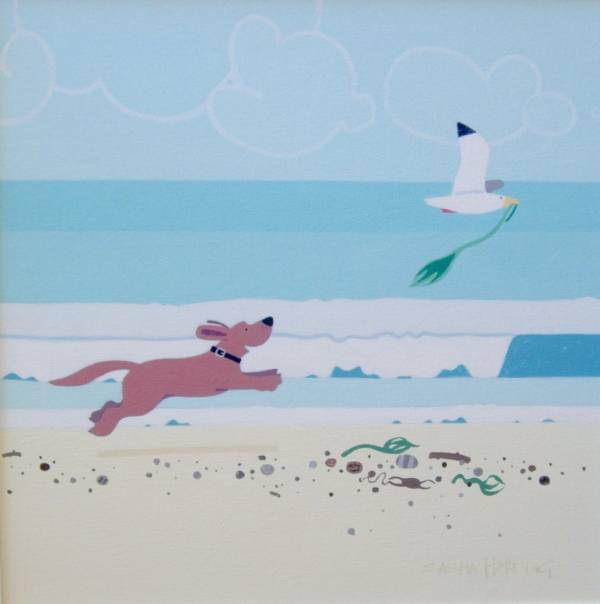 Chase Me - Acrylic on Board, Painting , measuring 40 x 40 cm (H x W) framed 52 x 52 cm

Item is Sold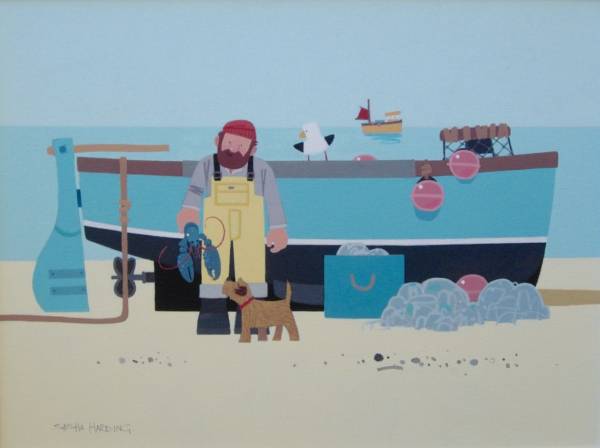 The Lobster - Acrylic on Canvas, Painting , measuring 45 x 60 cm (H x W) framed 57 x 72 cm

Item is Sold



SASHA HARDING - 26TH AUGUST TO 9TH SEPTEMBER 2017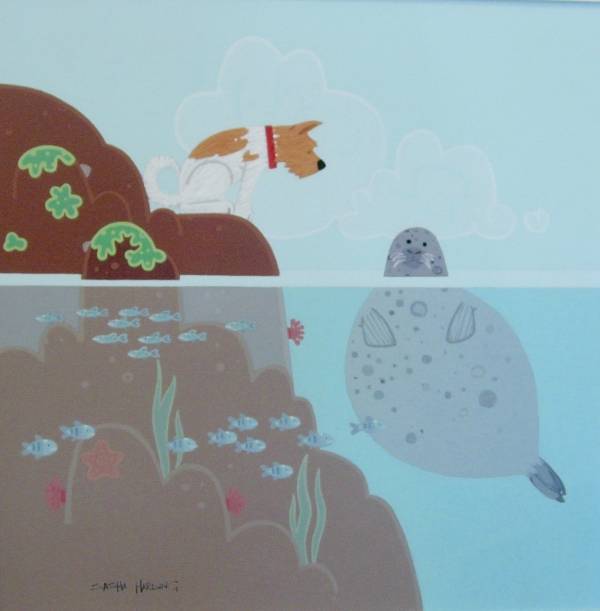 The Fat Seal - Acrylic on Canvas, Painting , measuring 49 x 49 cm (H x W) framed 61 x 61 cm

Item is Sold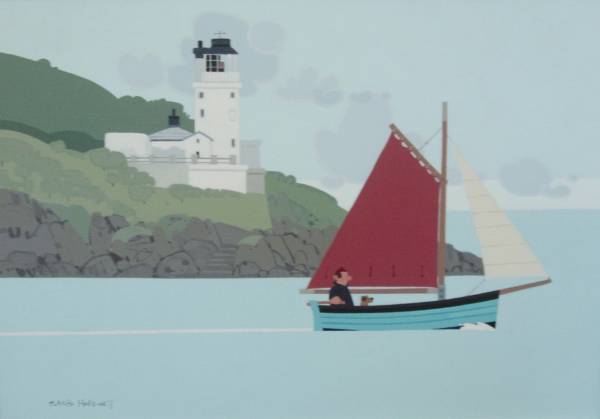 Sailing, St. Anthony - Acrylic on Canvas, Painting , measuring 40 x 58 cm (H x W) framed 52 x 70 cm

Item is Sold



SASHA HARDING - 26TH AUGUST TO 9TH SEPTEMBER 2017
Cat Nap, the Esplanade, Fowey - Acrylic on Board, Painting , measuring 49 x 49 cm (H x W) framed 61 x 61 cm

Item is Sold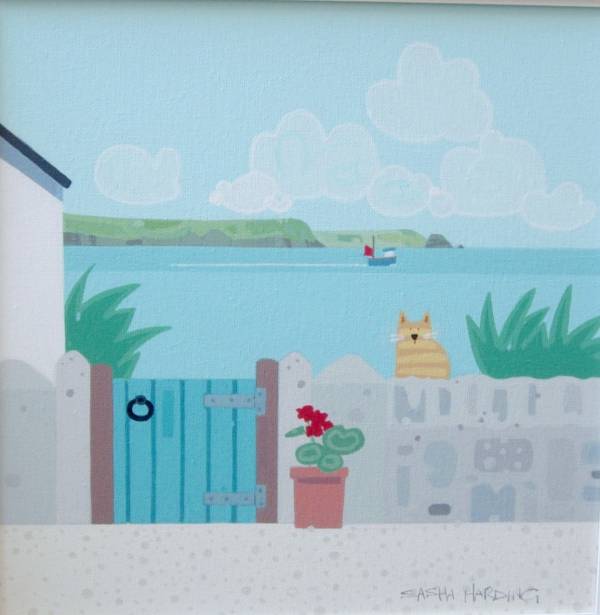 The Ginger Cat, Porthscatho - Acrylic on Canvas, Painting , measuring 30 x 30 cm (H x W) framed 42 x 42 cm

Item is Sold



SASHA HARDING - 26TH AUGUST TO 9TH SEPTEMBER 2017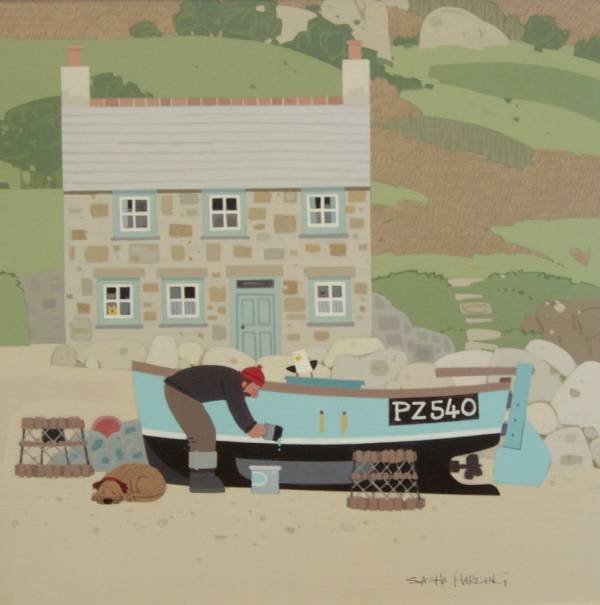 Lick of Paint - Acrylic on Canvas, Painting , measuring 49 x 49 cm (H x W) framed 61 x 61 cm

Item is Sold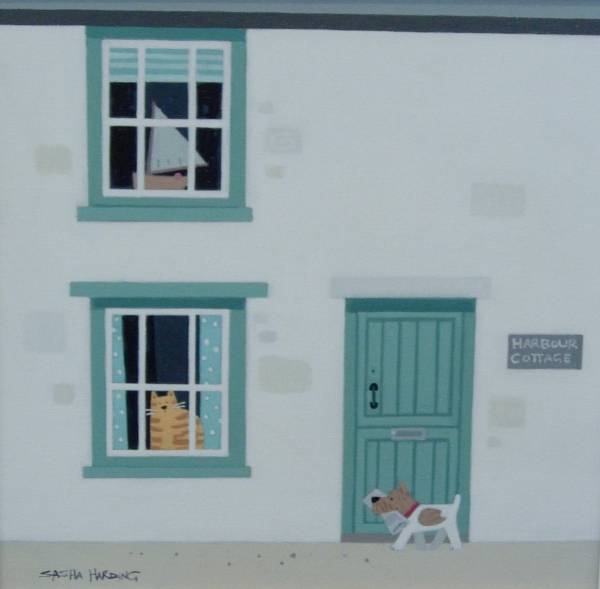 Morning Paper, Coverack - Acrylic on Canvas, Painting , measuring 29 x 29 cm (H x W) framed 40 x 40 cm

Item is Sold



SASHA HARDING - 26TH AUGUST TO 9TH SEPTEMBER 2017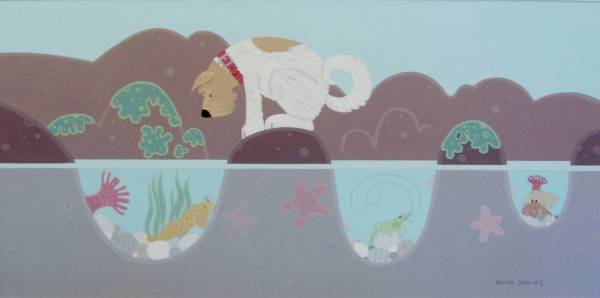 Two Worlds - Acrylic on Canvas, Painting , measuring 49 x 100 cm (H x W) framed 61 x 112 cm

Item is Sold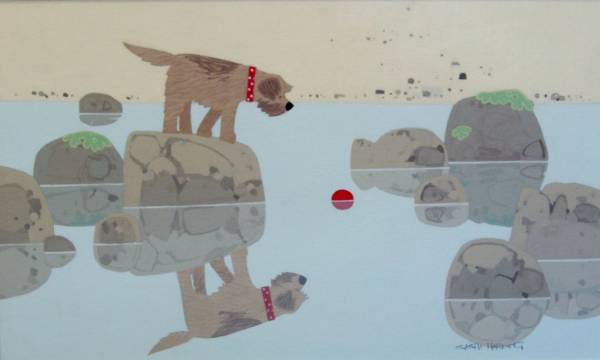 The Red Ball - Acrylic on Canvas, Painting , measuring 42 x 65 cm (H x W) framed 54 x 77 cm

Item is Sold



SASHA HARDING - 26TH AUGUST TO 9TH SEPTEMBER 2017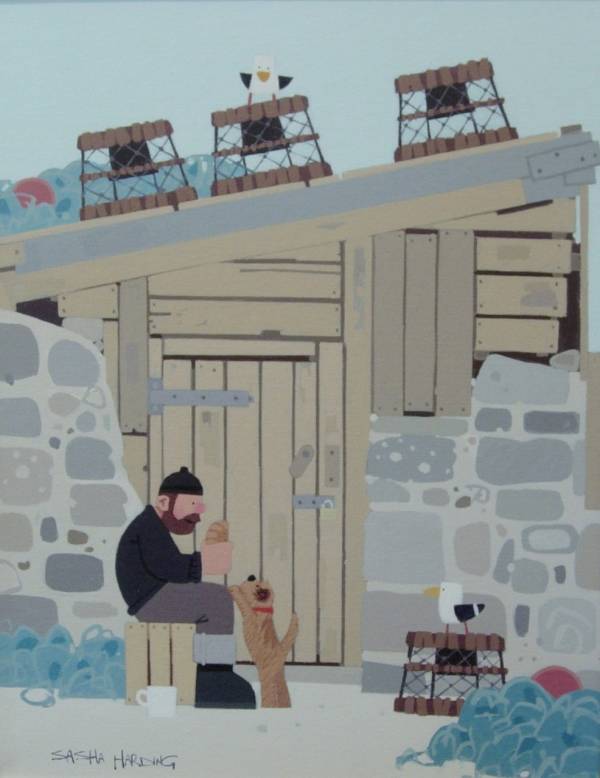 Lunch, Cape Cornwall - Acrylic on Canvas, Painting , measuring 45 x 35 cm (H x W) framed 57 x 47 cm

Item is Sold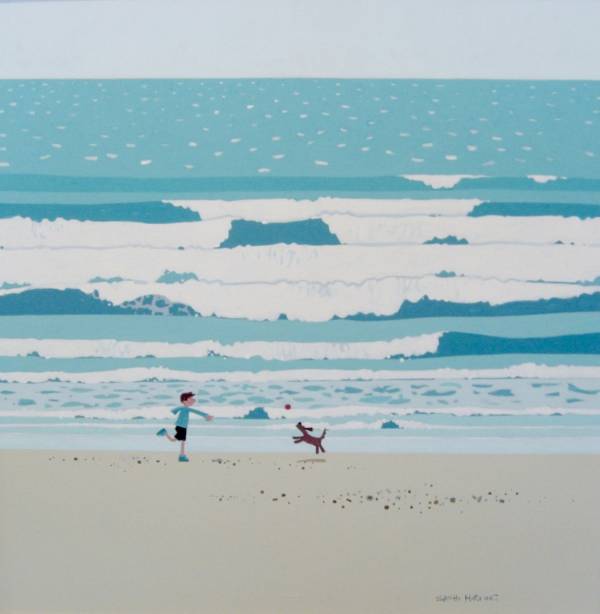 Catch - Acrylic on Canvas, Painting , measuring 60 x 60 cm (H x W) framed 72 x 72 cm

Item is Sold



SASHA HARDING - 26TH AUGUST TO 9TH SEPTEMBER 2017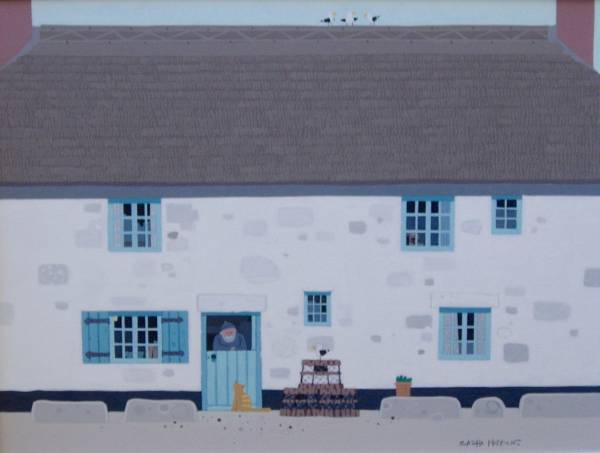 The Wanderer Returns - Acrylic on Canvas, Painting , measuring 45 x 60 cm (H x W) framed 57 x 72 cm

Item is Sold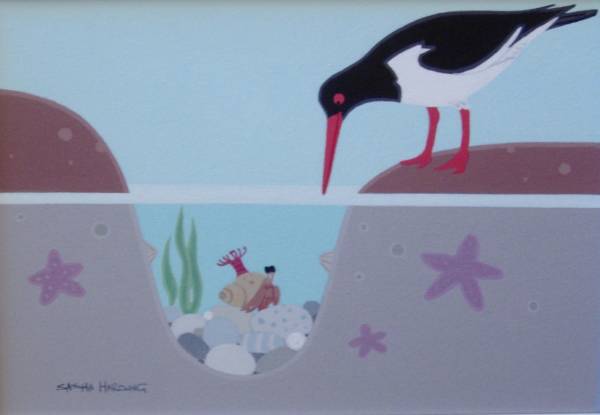 The Hermit Crab and Oyster Catcher - Acrylic on Canvas, Painting , measuring 25 x 35 cm (H x W) framed 37 x 47 cm

Item is Sold



SASHA HARDING - 26TH AUGUST TO 9TH SEPTEMBER 2017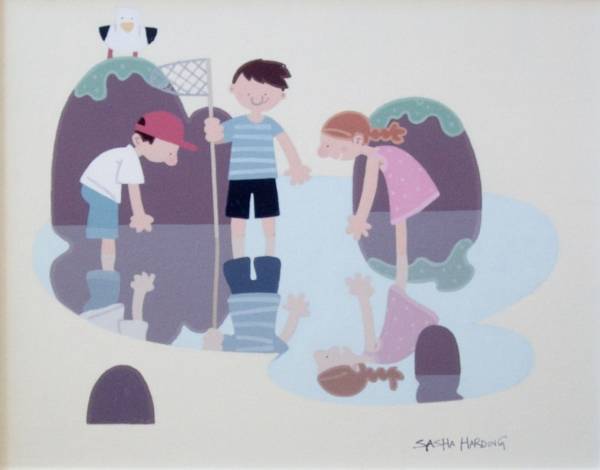 Reflections in a Rock Pool - Acrylic on Canvas, Painting , measuring 35 x 46 cm (H x W) framed 45 x 56 cm

Item is Sold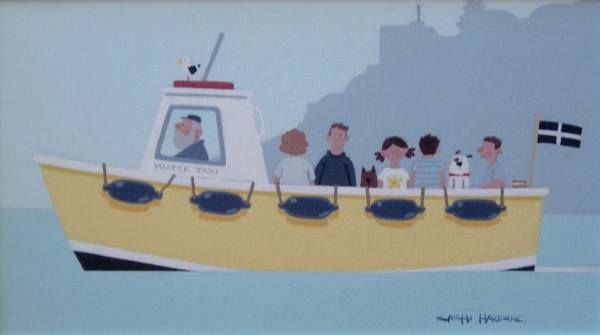 Water Taxi, Fowey - Acrylic on Board, Painting , measuring 22 x 40 cm (H x W) framed 34 x 52 cm

Item is Sold



SASHA HARDING - 26TH AUGUST TO 9TH SEPTEMBER 2017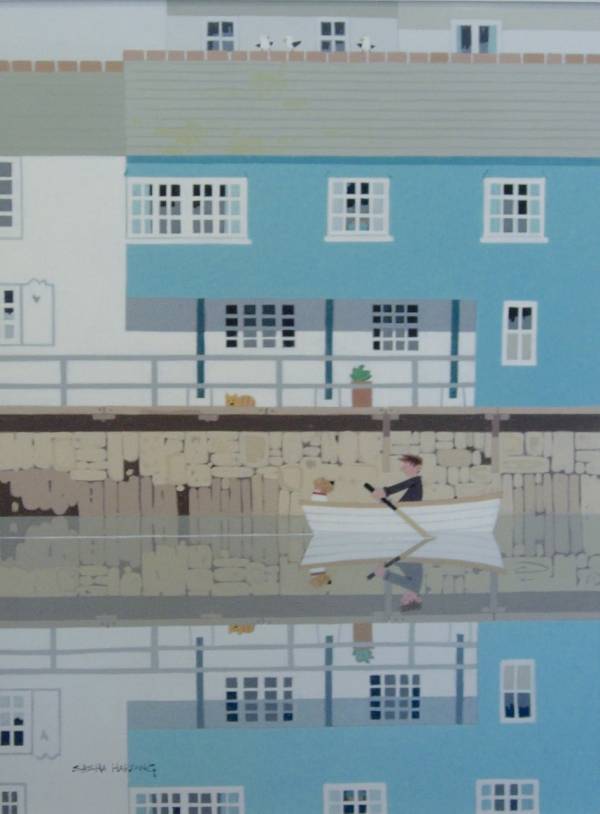 Row, Polperro - Acrylic on Canvas, Painting , measuring 60 x 45 cm (H x W) framed 72 x 57 cm

Item is Sold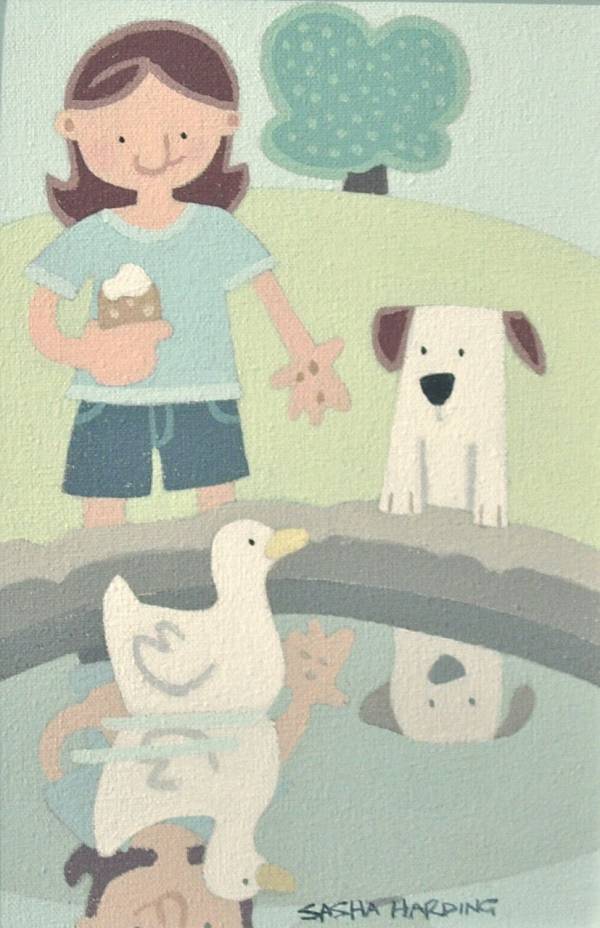 Feeding the Ducks - Acrylic on Canvas, Painting , measuring 17 x 11 cm (H x W) framed 28 x 23 cm

Item is Sold



SASHA HARDING - 26TH AUGUST TO 9TH SEPTEMBER 2017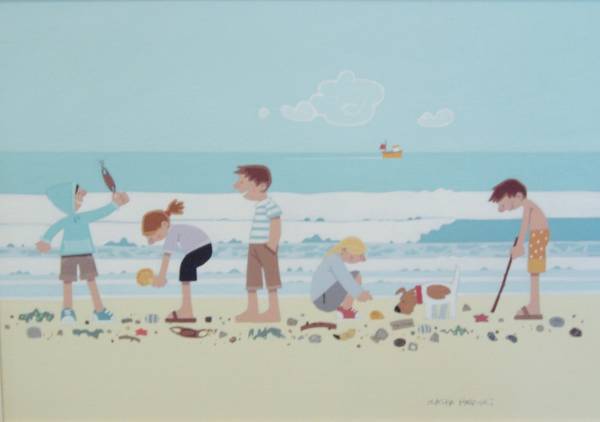 The Beachcombers - Acrylic on Canvas, Painting , measuring 40 x 60 cm (H x W) framed 52 x 72 cm

Item is Sold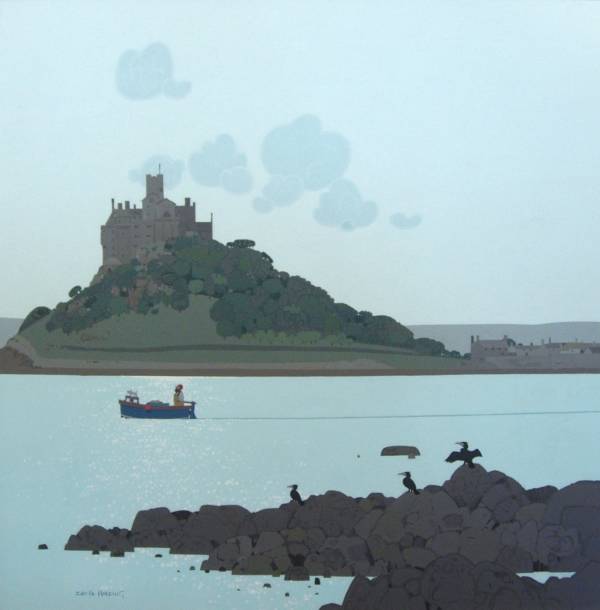 St. Michael - Acrylic on Canvas, Painting , measuring 90 x 90 cm (H x W) framed 102 x 102 cm

Item is Sold



SASHA HARDING - 26TH AUGUST TO 9TH SEPTEMBER 2017
The French Bull Dog and the Rock Pool - Acrylic on Canvas, Painting , measuring 100 x 76 cm (H x W) framed 112 x 88 cm

Item is Sold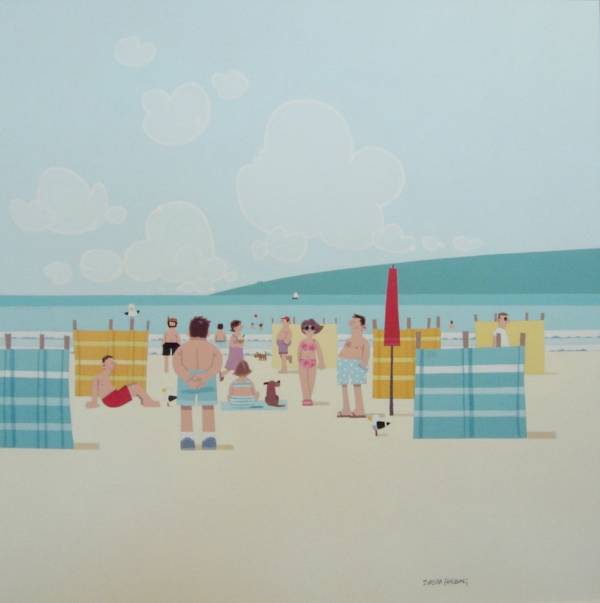 Beach Life - Acrylic on Canvas, Painting , measuring 90 x 90 cm (H x W) framed 102 x 102 cm

Item is Sold



SASHA HARDING - 26TH AUGUST TO 9TH SEPTEMBER 2017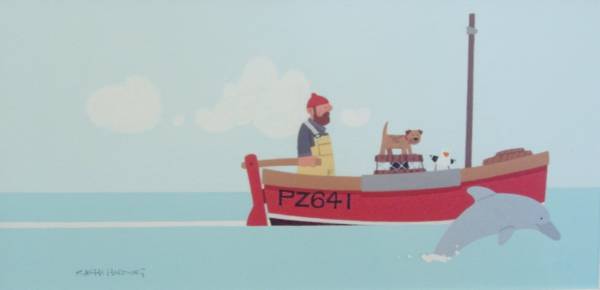 The Dolphin - Acrylic on Canvas, Painting , measuring 30 x 60 cm (H x W) framed 42 x 72 cm

Item is Sold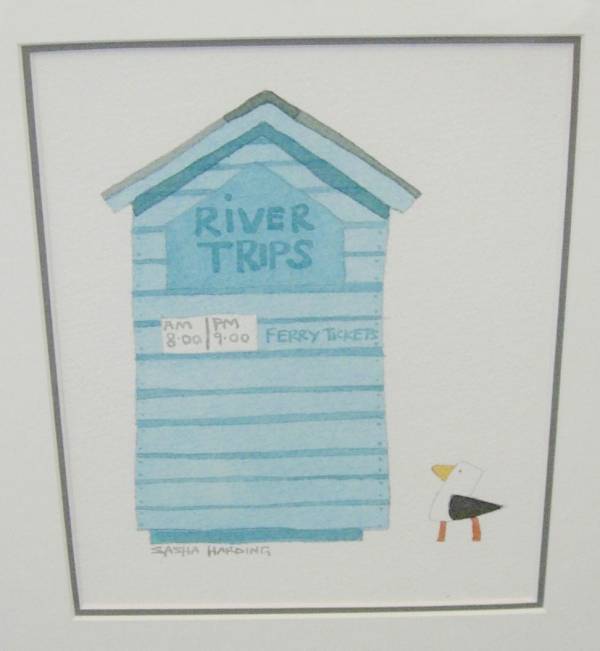 The Ticket Booth Town Quay - watercolour on Paper, Painting , measuring 20 x 15 cm (H x W) framed 38 x 33 cm

Item is Sold



SASHA HARDING - 26TH AUGUST TO 9TH SEPTEMBER 2017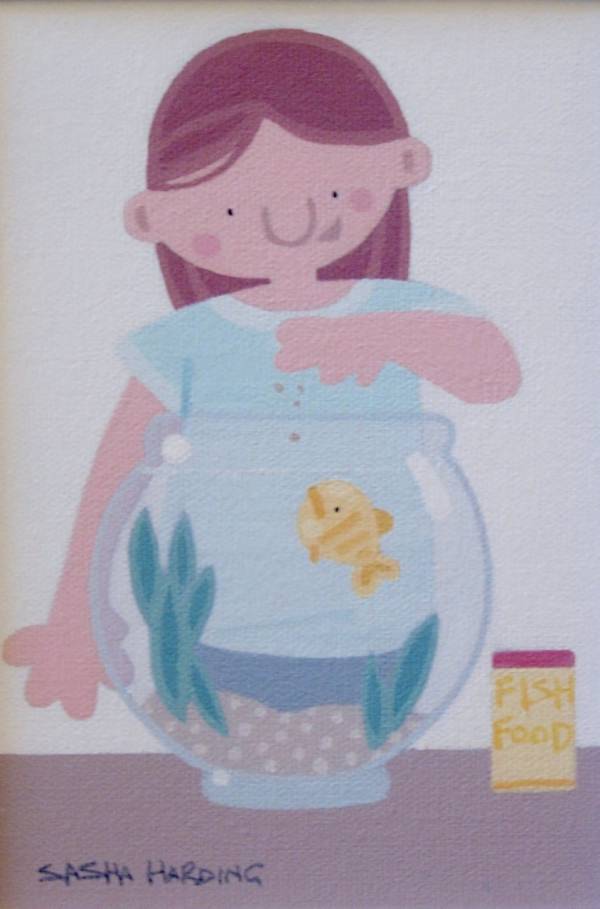 Lunch - Acrylic on Canvas, Painting , measuring 17 x 11 cm (H x W) framed 28 x 23 cm

Item is Sold